ABOUT US
At Hi-Tech Builders Inc., we are dedicated to providing high-quality services at rates you can rely on!

Our commitment to exceptional customer service is unparalleled, as our service representatives are in daily contact with you throughout your project. Whether we're simply informing you of the project's status or communicating who will be on-site, we guarantee a smooth and enjoyable process.

Envisioning a grand kitchen remodel (to make you the envy of the neighborhood) or a simple "change of paint?" Hi-Tech Builders, Inc. is committed to delivering excellent service at competitive pricing that is unparalleled in the construction industry.

Future redesign plans?


Hi-Tech Builders, Inc. offers:
•
Competitive rates

•
Dedicated professionals- we'll see your project through from start to finish

•
Unwavering customer service

•
20+ years of industry experience

•
Cutting-edge ideas and designs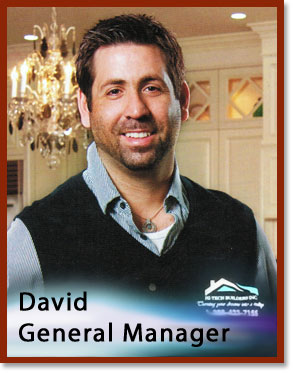 David has been working at Hi-Tech Builders, Inc. for over 12 years. He started working as a demolition specialist and swiftly built himself up the company ladder, later becoming the company's owner.

David has been known to come into contact with nearly all of Hi-Tech Builders customers at some point to make sure they are happy with their project(s). It's not too often you get to relay your experience with the owner of a company- our customers love this. He is well-respected by all of his employees and customers.

"Growing up, I had always envisioned myself working with a great staff and helping customers achieve their goals. Hi-Tech Builders, Inc. is more than just a business, we are a family." -David.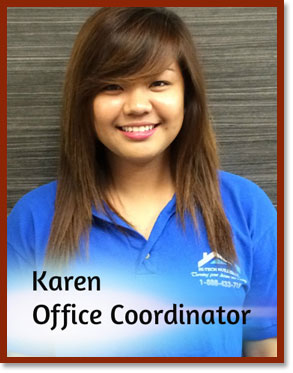 I consider myself a very positive person. I like to experience new things and meet new people. My mission at Hi-Tech Builders, Inc. is to pass on my positivity not only around the office to my co-workers, but to the customers as well. It's really important to me because as the office assistant, I know that sometimes I'm the first person they come in contact with, and a first impression cannot be repeated. My motto: "Hakuna Matata."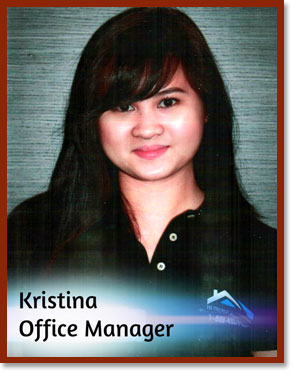 I've been with the company for a long time, and I've grown so much. I started as an administrative assistant. Now that I'm the Office Manager, I am so grateful that this one company could teach me so much and make me a well-rounded, valued employee. My motto: "Life isn't about waiting for the storm to pass; it's about learning to dance in the rain."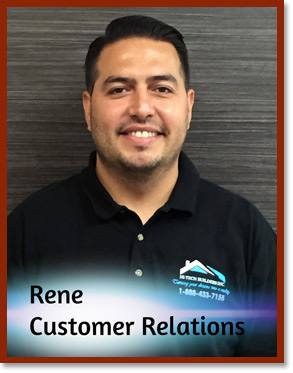 I am excited to be the new addition to Hi-Tech Builders' customer relations department. I pride myself on customer service and going the extra mile for our customers in order to create trust and a solid relationship. My voice being one of the first to be heard for Hi-Tech gives me a great opportunity to open the door and provide our services. My Motto: "Work hard… Play hard"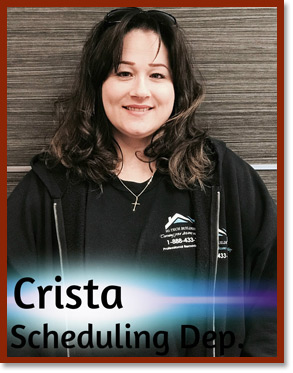 I work in Customer Relations. My job is to provide high quality customer service to our potential customers as well as our existing customers. To make our customers happy, I always strive to go above and beyond by being as helpful and as positive as I can. I love the energy and work ethic of our office.
My motto - "Everything will be okay in the end. If it's not okay, it's not the end."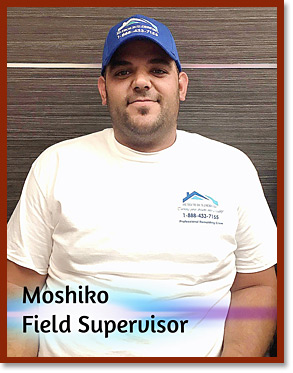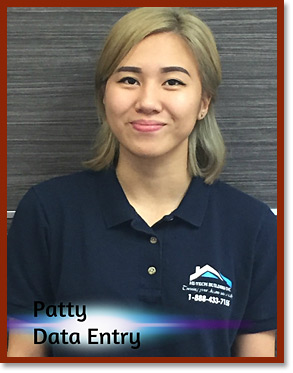 I'm very thankful for the opportunity to join this team. I have learned so much and I am grateful for every lesson. My goal as a part of Hi-Tech Builders, Inc. is to stay focused and prioritize day-to-day tasks that are given to me.
My motto: "Feel the fear and do it anyway"


I love being part of a work family that truly supports each other in every department. Even when it gets a little crazy, we enjoy the chaos and make the best out of it by being there for each other, and our customers. Our projects and happy clients reflect the type of team we really are.
My motto: "Every day may not be good, but there is something good in every day."